Should Pre-Employment Drug Screening and Health Services Be Part of Your Background Screening? YES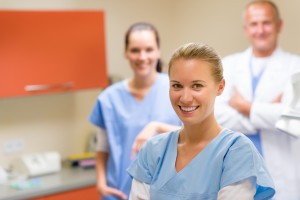 Maintaining a drug-free, safe and productive work environment is one of the biggest challenges facing business leaders today. Adding to this challenge is the ever-changing status of local, state, and Federal laws, rules and regulations that dictate how you must comply during your background screening process. The safest way to hire is a comprehensive background and drug screening process that includes background record checks and pre-employment drug testing. It is imperative that the program you put into place is appropriate to both your industry and the type of employment offered.
Genesis Background Screening Service can guide you safely and legally as you incorporate pre-employment drug testing into your company's background screening program. Our pre-employment dug testing follows Chain of Custody protocol, which ensures defensibility. With our expansive network of clinics to choose from, we can usually find a clinic within 5 miles of an address with drug testing costs well within your budget.
Our drug screening program includes the following features:
Collection Sites in over 2600 Nationwide locations (they have more general clinics, but they site 2600 as drug test systems)
An internet paperless system
Scheduling donor appointments through an electronic chain of custody
Real time "No Show" reporting
Track Testing process via your computer or mobile device 24/7
Fast Reports
Multi Drug Screening panels available
Certified Medical Review Offices (MRO) available for all non-negative and troubled cases, at no extra cost
Access to all archived drug screen results
Manage Follow-up Programs
Generate Statistical Reports
Online Random Program Management that meets the requirements of random drug compliance
A safe and productive workplace includes hiring candidates that are physically capable of performing the duties your position requires. When you use Genesis Background Screening Services for your health screens, you get the same convenience and reliability we provide with our drug and background screening. Whether your workforce is at one location or you have staff that is scattered across the United States, Genesis Background Screening Services has a partner near your site. Our secure, paperless process makes it easy, accurate, standardized, and regulation compliant.
Our health services include:
Physicals
Vision Tests
Audiograms (hearing tests)
Vaccinations
Let us help you find a customized drug screening solution for your business.  Get a FREE CONSULTATION today.